In stock
Regular price
£30.00 GBP
Sale price
£24.00 GBP
Unit price
per
20% OFF
Sold out
✅ Premium UK CBD made with Happiness
✅ Made with lab tested CBD
✅ One Tree Planted for every order
This deep relief muscle & joint cream delivers an instant cooling effect on the skin, easing sore muscles, back pain and joints using a combination of natural ingredients and premium CBD. 
Soothes sore muscles & joints
Instant deep relief with fast absorption 
Smooth, creamy balm with a fresh menthol aroma
This light CBD deep relief cream is one of the top CBD pain relief creams on the market. It provides instant cooling relief to the skin while also easing sore muscles, back pain, and joints. It's also vegan and has a fresh menthol aroma, making it an excellent choice for quick exterior pain relief.
🔥  Less than 0.2% THC
🌎  Made with all-natural ingredients
🌱  Vegan friendly and cruelty free
🔬  Made using GMP lab-tested CBD Isolate
🌲  Every purchase plants one tree 
About This Product
- 500mg CBD Pain Relief Cream (100ml pump bottle)
- For use as and when required
- Fast absorption targeting the affected area quickly
- Natural ingredients & vegan friendly

Warning:
Always perform a patch test before using any cosmetic products. By performing a patch test on a small area of skin, a person can see how their skin tolerates a product before committing to using the product over a larger or more sensitive area.

(THC content<0.2%)


Dosage Information

Cannabidiol (CBD) is a type of cannabinoid, one of many compounds found naturally in cannabis plants. There are many different vehicles for consuming CBD such as oils, tablets, capsules, gummies, chocolates, creams and more. Choosing how to take it might seem like the first step, but it might actually be more useful to determine how much you want to take first...

Everyone is different, this means that everyone's preferred dosage might be slightly different too. You may need to experiment slightly to find a dosage that works for you but here is some information for you to consider. 

The Food Standards Agency in the UK recommends the maximum daily CBD dosage of 10mg. This advice should not be applied directly to CBD products that are inhaled or applied dermally, nor does it consider exposure from such product types. 

Consumers on regular medications should seek advice from a medical professional before using any type of CBD food product. Consult a health professional before using CBD if pregnant, breastfeeding or taking other medication. 

Our edible products are food supplements and should be taken as part of a varied diet and healthy lifestyle.



Ingredients

Aqua (Water), Caprylic Triglyceride, Vitis Vinifera (Grapeseed) Seed Oil, Glyceryl Stearate, Peg 100 Stearate, Glyceryl Stearate SE, Glycerin (Veg), Cetyl Alcohol, Stearic Acid, 500mg, Cannabidiol (CBD), Mentha Piperita (Mint) Oil, Phenoxyethanol, Ethylhexylglycerin 1, Eucalyptus, Radiata Flower/Leaf/Stem Oil, Tocopheryl Acetate (Vitamin E), Limonene, Linalool.
Usage & Storage

Use as and when required. Avoid contact with eyes. Rinse if irritation occurs. Store this product in a cool, dry place. Keep out of direct sunlight. Keep out of sight and reach of children. 
Product Disclaimer

The Food Standards Agency in the UK recommends the maximum daily CBD dosage of 70mg. Do not exceed the recommended daily dose. Please consult a health professional before use if pregnant, breastfeeding or taking other medication. This food supplement should be taken as part of a varied diet and healthy lifestyle. This product is a food supplement and is not intended to diagnose, treat, cure or prevent any disease. 
Share
View full details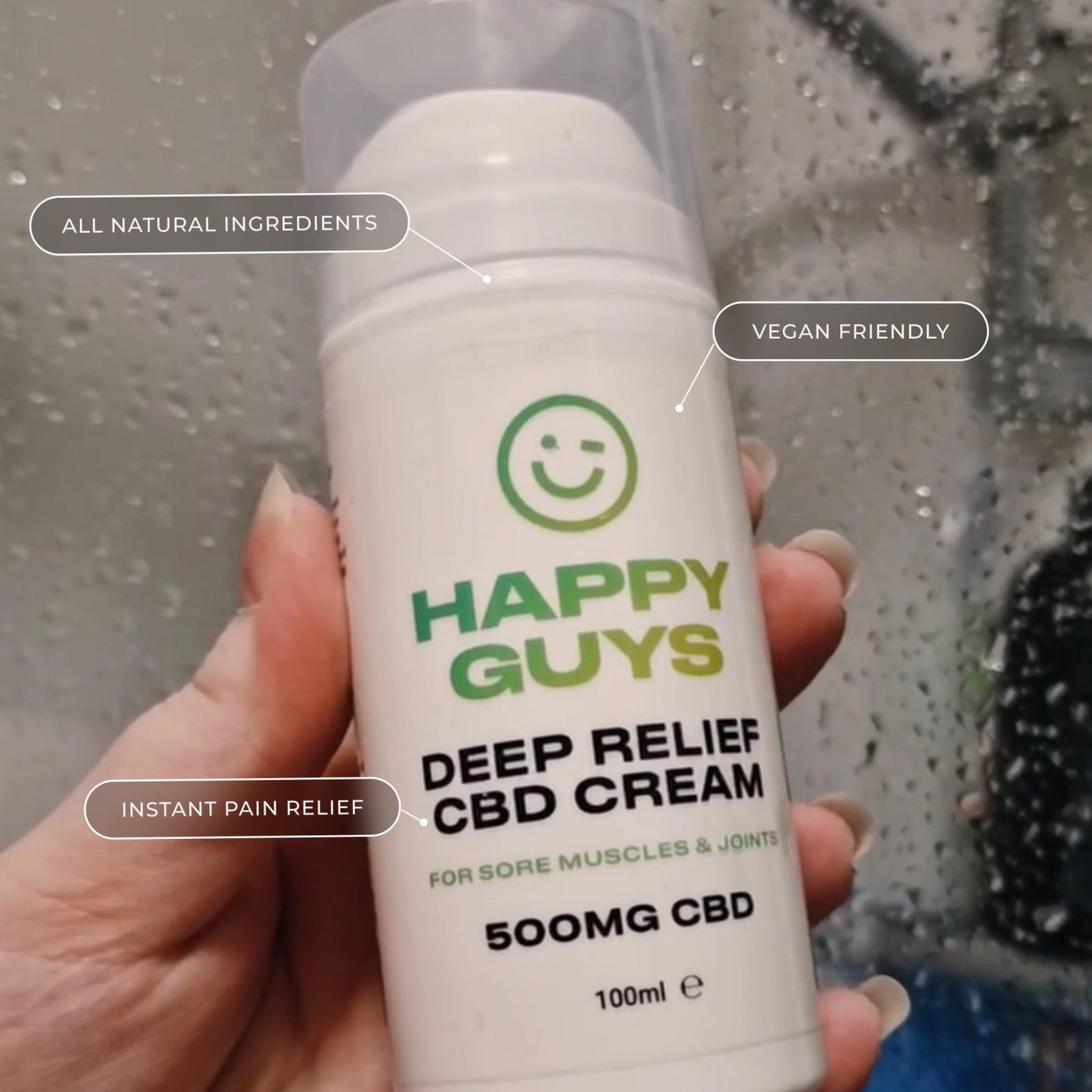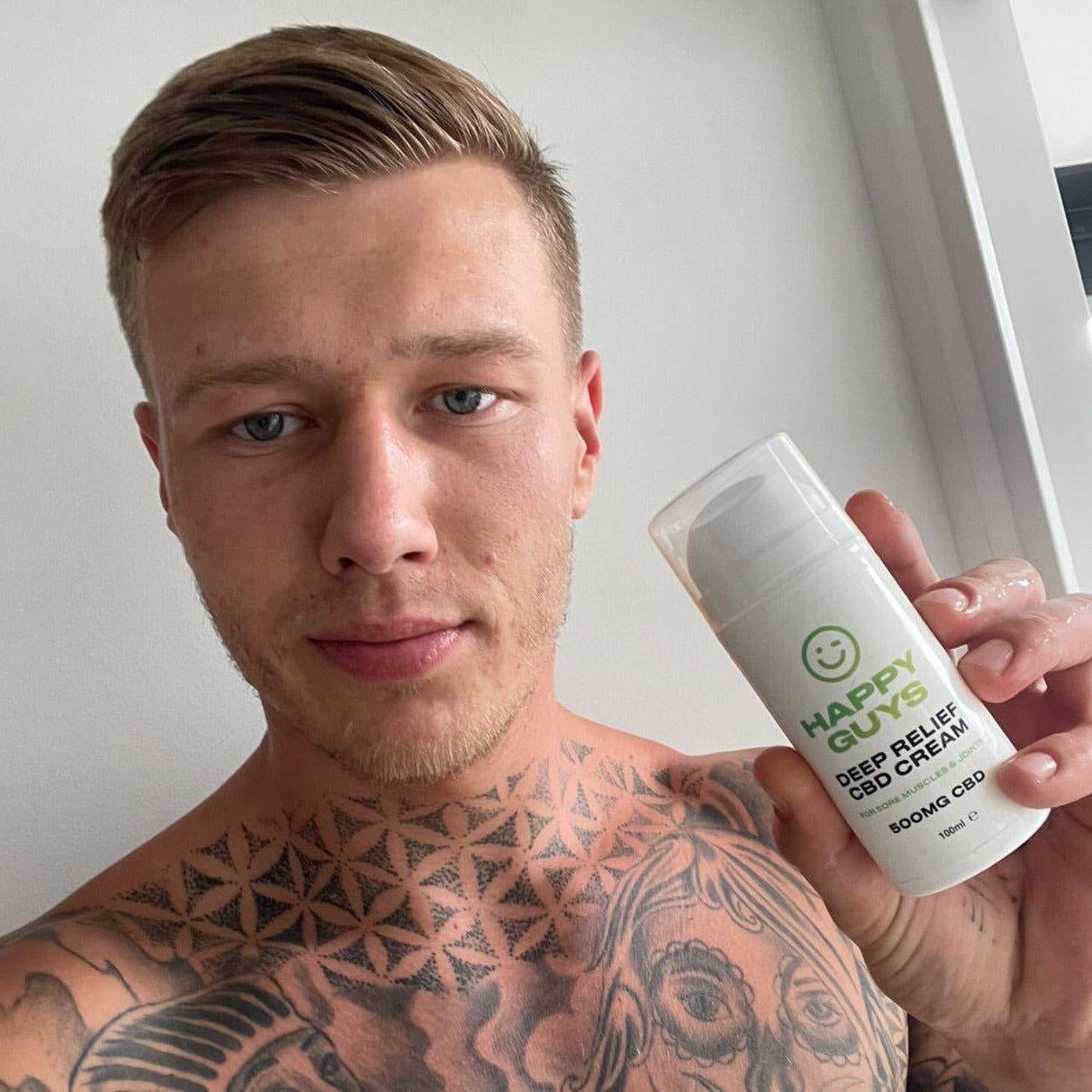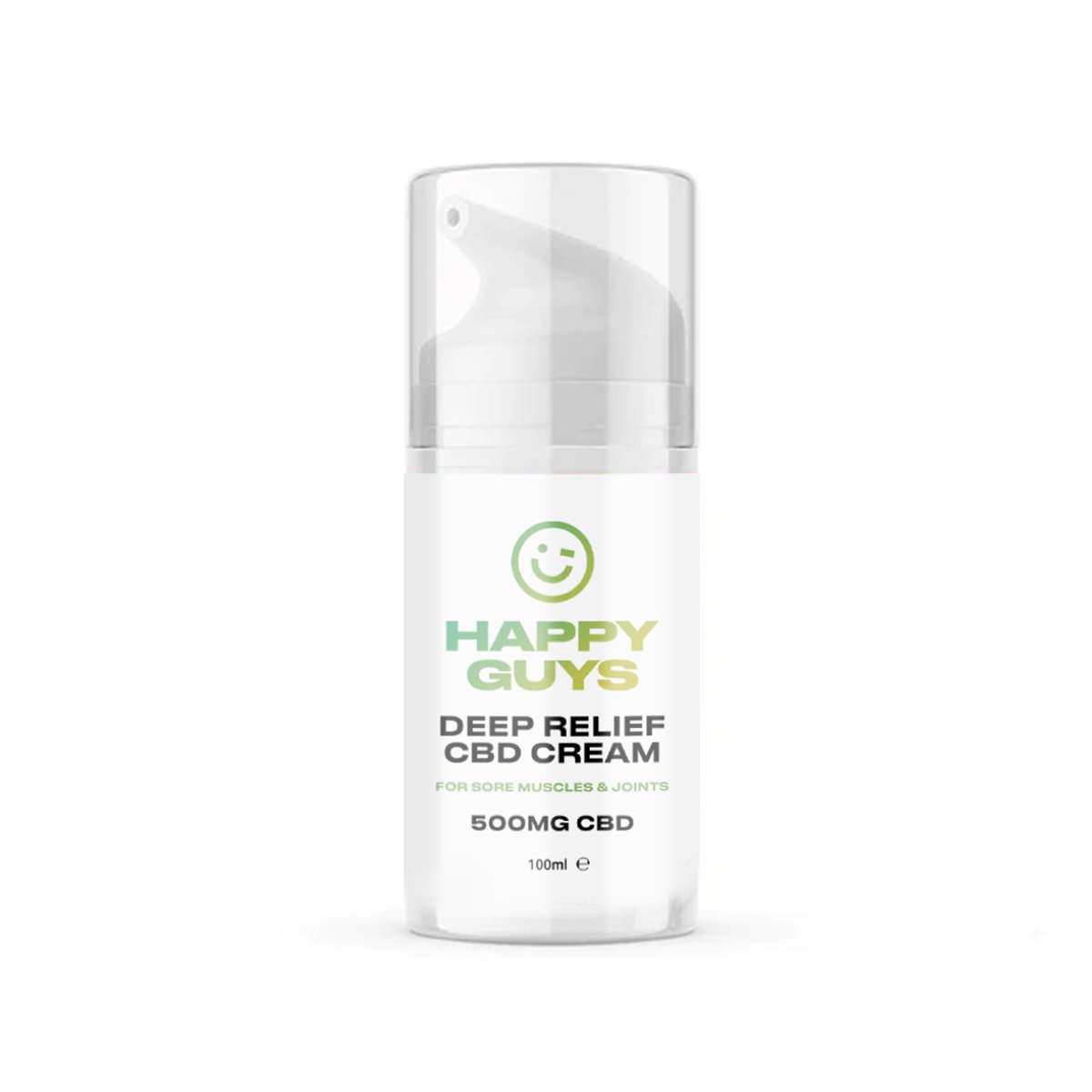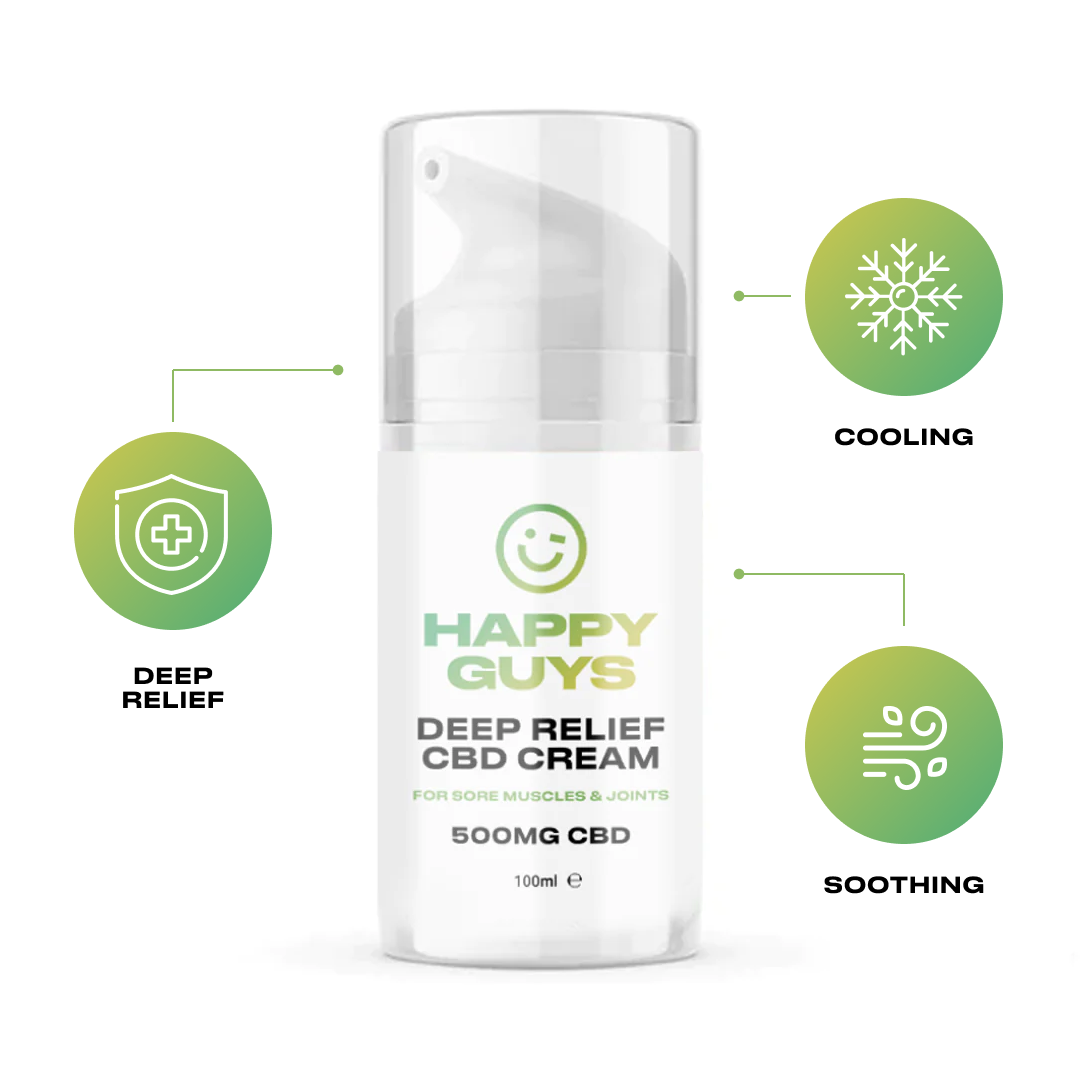 Do you suffer from muscle, joint or back pain? Regular meds not doing the job?
Looking for a legal, natural remedy that actually works? Discover our tried-and-proven deep relief muscle cream infused with natural, sacred plants. 🍃
At Happy Guys CBD, we take pride in our pain creams which are crafted using 100% organic and vegan CBD. Our topicals are enriched with natural essential oils, carefully selected to promote overall wellness and happiness!
Our essential oils have natural properties that soothe and nourish the skin, while their aromatherapeutic benefits rejuvenate and energise the mind.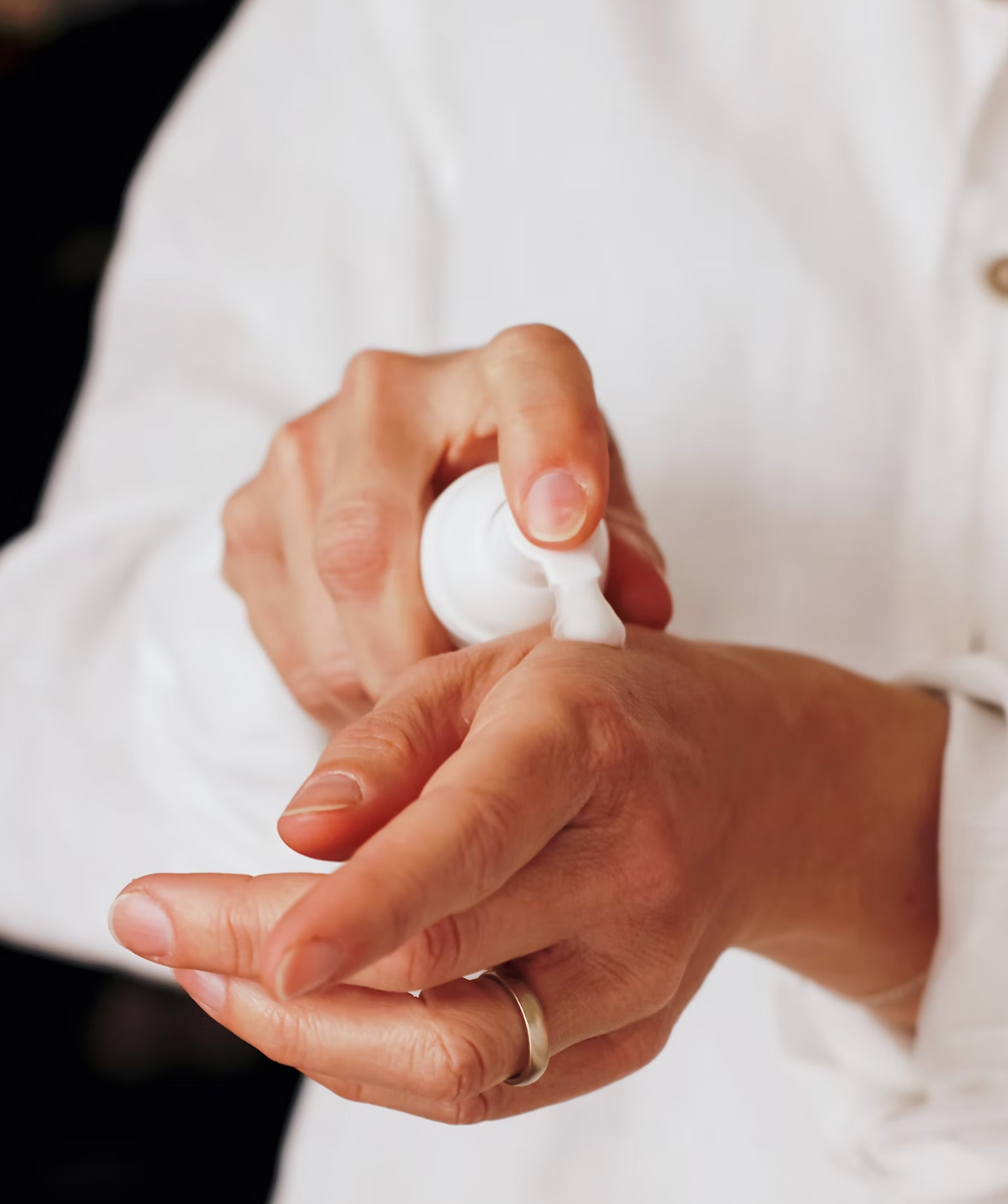 Smooth, creamy balm with a fresh menthol aroma ✨
Our pain creams are made using organic CBD and natural essential oils for promoting wellness. Our seed-to-shelf products are made with organically grown CBD, which is great for the environment.
Our specially curated natural ingredients leave your skin silky smooth, pain-free, and grease-free. Try our pain creams today for a natural way to relieve discomfort and promote wellness.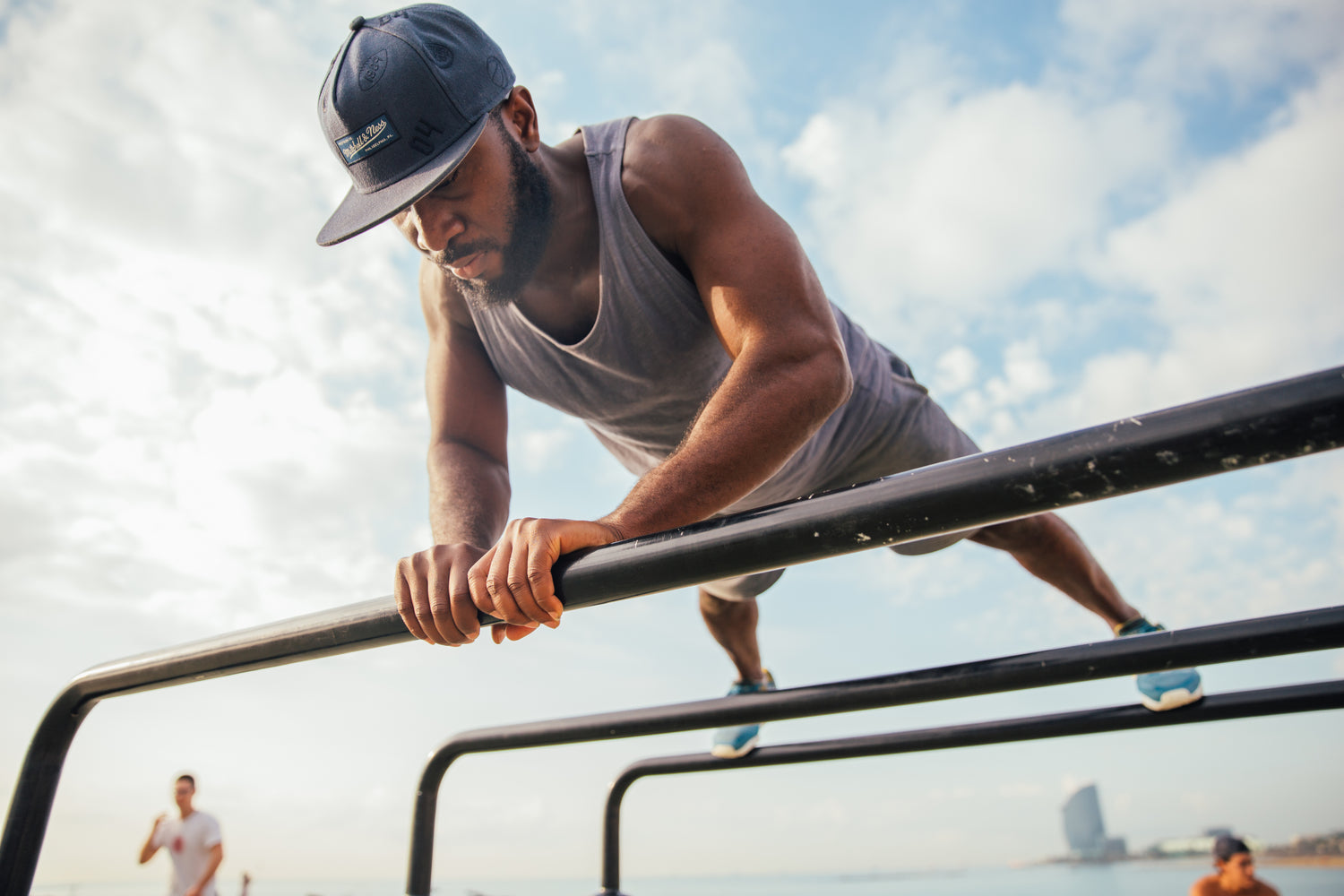 Fast and targeted absorption exactly when you need it⚡️
For rapid absorption and targeted relief, simply apply our topicals to the affected area as required. The smooth and non-greasy formula ensures quick and easy application, without leaving any residue or stickiness.
Whether you need quick relief from sore muscles, joint pain, or other discomfort, our topicals are the perfect solution. With our targeted application method, you can apply exactly where you need it, allowing for rapid absorption and relief.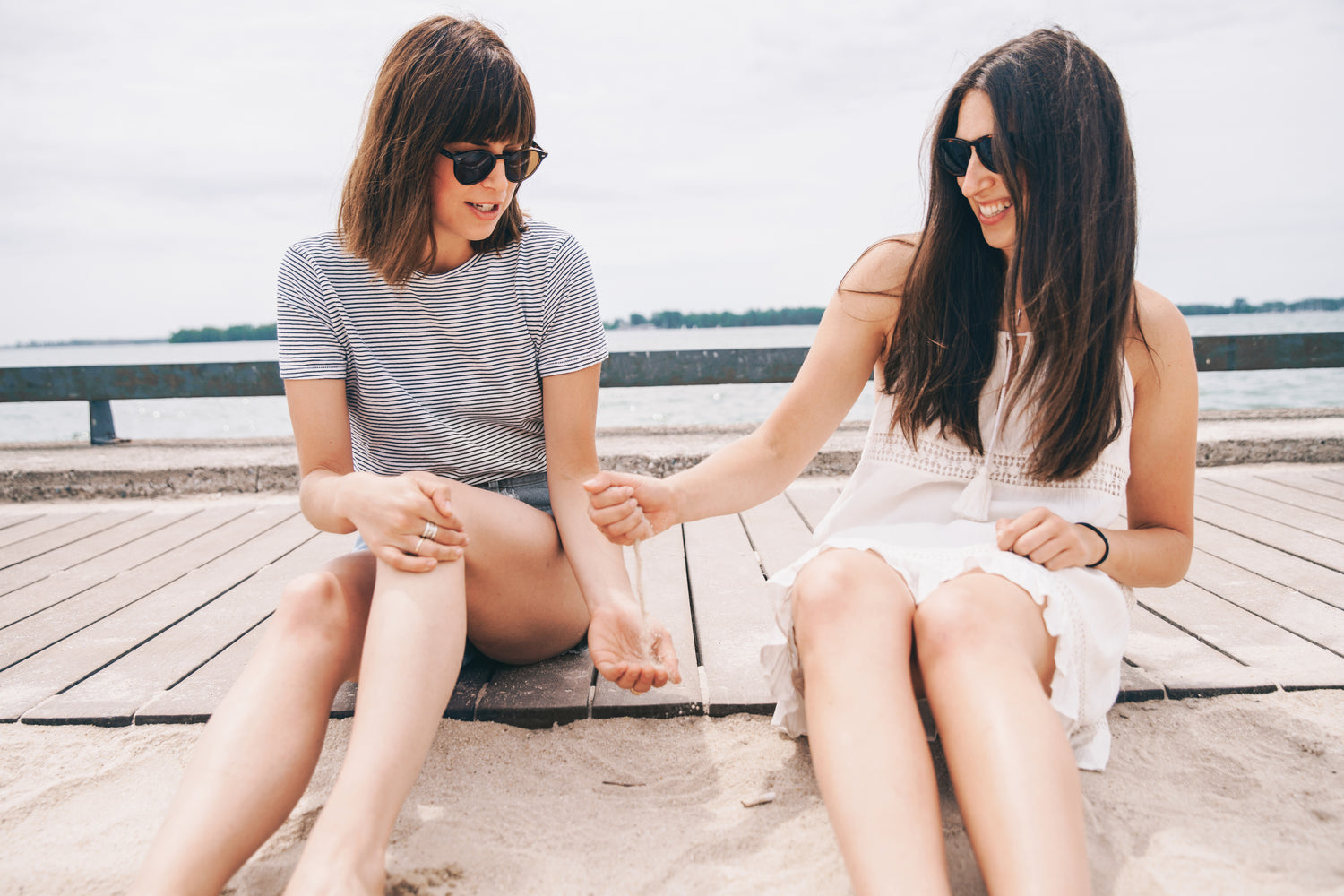 Natural Instant Deep Pain Relief 🍃
Our pain relief cream offers an instant cooling effect on the skin, perfect for easing sore muscles, back pain, and joints. This is made possible through the combination of natural ingredients and premium CBD that work together to provide targeted relief to the affected area.
The cooling sensation helps to soothe the skin while the active ingredients penetrate deep into the muscles and joints for a more profound effect.
Whether you're recovering from an intense workout or suffering from chronic pain, our pain relief cream is ideal for use whenever needed.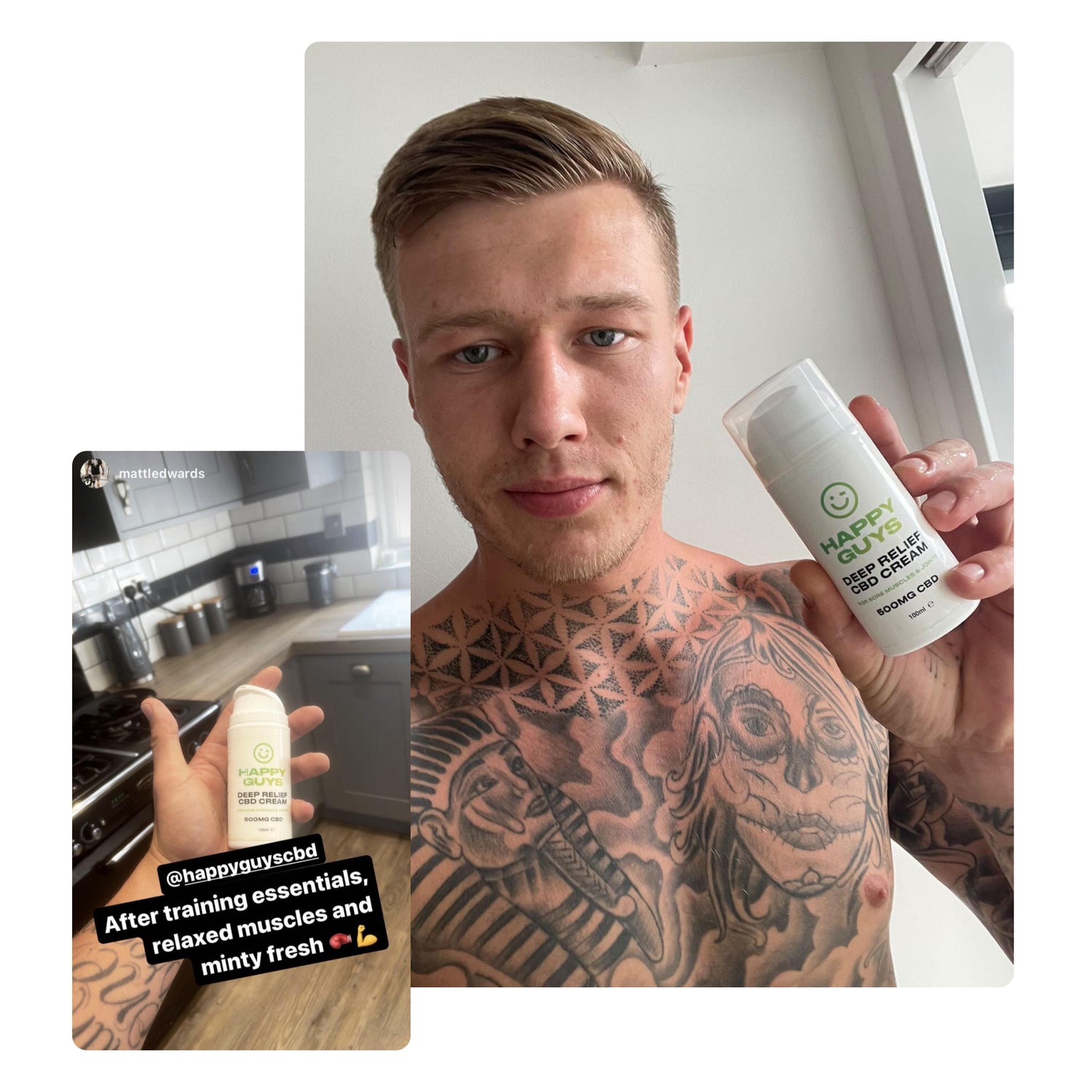 I haven't felt the burn I normally get after 8 rounds of sparring!
⭐️⭐️⭐️⭐️⭐️
"I've been using this CBD muscle rub for over a week now and the results are amazing, after workout when your muscles feel like concrete, apply this to effected areas and boom! No more aches and pains, strong and smells lovely - minty fresh, would definitely recommend!"

Matt Edwards
Frequently Asked Questions
How does CBD relieve pain?

Our CBD Pain Relief creams are formulated with natural ingredients that possess anti-inflammatory properties, which can help alleviate pain. Upon application, the CBD is absorbed by the surrounding tissues and promotes targeted pain relief. For more widespread pain, our range of CBD isolate oils can be used for systemic relief. Simply apply to the desired area and let the natural properties of our CBD do the rest.
Can CBD help with Arthritis?

Absolutely! CBD is known to possess anti-inflammatory properties that can help alleviate joint pain. Our Deep Relief Creams are specially formulated to target joint pain, with the CBD quickly absorbed into the affected area. Several studies have shown that CBD can be more effective than traditional painkillers in reducing joint pain in people with arthritis.

Since most people with arthritis experience pain in specific areas, the targeted action of our CBD pain relief creams is particularly effective in providing relief. So if you're looking for a natural way to alleviate your arthritis pain, our CBD Deep Relief Creams are definitely worth a try!
Is CBD good for sport?

Certainly! CBD can be an effective solution for reducing aches and pains resulting from exercise. CBD's anti-inflammatory properties are particularly beneficial for post-workout recovery, and it regulates various hormones such as cortisol, providing a refreshed and alert feeling after exercise.
Is CBD cream better than CBD oils for pain relief?

The effectiveness of CBD cream or oil for pain relief depends on your specific needs. If you experience predictable pain in specific areas like joints and muscles, our CBD Deep Relief cream may work well for you. However, if you have inconsistent chronic pain that affects a wider area, using ingestible CBD products or a combination of CBD oil and cream may be more effective. It's important to keep track of your CBD dosage and the effects you experience, so you can adjust your usage to optimize your results.